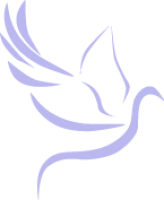 de Courten Solution is a Law Firm
entirely dedicated to amicable conflict resolution
Tailor made services – Excellence – Creativity
Excellence
at your service
de Courten Solution provides its highly demanding clients with first class personalized tailor-made services and assists them in the resolution of complex and conflicting situations.
de Courten Solutions provides full legal services to banks, companies, medical institutions, insurance companies, schools and religious institutions. It provides immediate assistance and will review your policies, standards, internal guidelines, personal handbooks etc.
de Courten Solutions aims to help its clients solve their conflicts by an approach consisting of restoring discussions and assisting them to find their own unique solutions to each situation.
de Courten Solutions accompanies both individuals (in particular senior management, managers, directors but also private persons, parents, etc.) and companies taking into account their very specific needs.
de Courten Solutions offers top personalized services to its clients based on highest standards of ethics and values such as listening, trust, dialogue and communication by adapting with great diligence to its clients' needs and requests.
de Courten Solutions approaches crisis situations with a unique vision that amicable conflict resolution is a necessary FEEL GOOD approach. It encourages its clients to implement this innovative philosophy within their day-to-day lives or company culture to solve their conflicts without court proceedings.
de Courten Solutions covers all aspects of alternative conflict resolution methods and provides clients with all possible tools to find THEIR own solution and reach an amicable agreement.
Tout savoir sur nos associés
Steps in a mediation process
Before applying for mediation
Raise your concern directly with the other party. If you feel unconfortable, you may apply immediately.
You can request mediation online or by phone and request an initial one-on-one interview.
Our brochure explains the golden rules of the process (confidentiality, stop rule, etc.) in order to immerse you in it and put all the chances of success on your side to find YOUR solution.
The failure or success of the mediation process
We are at your disposal to explain the end of the mediation process and the possible steps depending on the results obtained.
We will assist you in resolving any conflict
Benefit from our unique expertise to help you evaluate a tailor-made solution according to legal requirements and your values and priorities.
Ce que nos clients disent de nous
"Lorem ipsum dolor sit amet, contur ading elit, sed do eiusmod tempor incididunt ut labore et dolore mgna aliqua. Elit ullarper dignissim cras tincidunt lobortis feugiat."
John Doe
UNITEZ CEO
"Lorem ipsum dolor sit amet, contur ading elit, sed do eiusmod tempor incididunt ut labore et dolore mgna aliqua. Elit ullarper dignissim cras tincidunt lobortis feugiat."
Ella-Louise Moyer
WARISON VP marketing
"Lorem ipsum dolor sit amet, contur ading elit, sed do eiusmod tempor incididunt ut labore et dolore mgna aliqua. Elit ullarper dignissim cras tincidunt lobortis feugiat."
Larry Martin
GiGABYTES CRO
Give yourself a chance to find peace
with more than 20 years of experience at your service
We have lots of experience